VIOLINIST - COMPOSER - EDUCATOR

a little update… after sooo long!
September 17, 2017
Almost all summer went by with concerts, travels, recordings! without any update on this side… site… well, trying to get better, 🙂 here a picture in the studio, to record some strings for a project by JG Thirlwell with a group of fun musicians.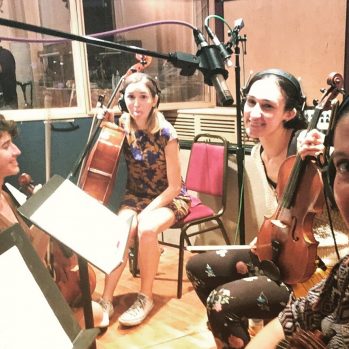 ALL RIGHTS RESERVED © 2017
|
Developed by: Joan Cerdas • Independent Creative Web And Grafic Designer